Live Well Allegheny has joined forces with Tobacco Free Allegheny to sponsor "Allegheny Quits for Life," the region's annual smoking cessation week.
Why is this important?
Smoking rates are declining nationally, but the battle is far from over. Every day, roughly 1,300 Americans die from smoking-related illnesses; that's 480,000 a year. This isn't just a national problem — the health effects of tobacco smoke disproportionately affect Western Pennsylvanians.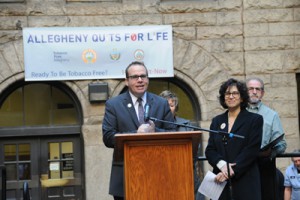 There are a lot of resources to help you quit smoking today. Here are just a few:
Call the FREE PA Quitline:
1-800-QUIT-NOW
Offers free phone counseling and the possibility of free medication (the patch, gum, or lozenge).
Talk to your healthcare professional; ask how they can help you quit.
Find a local class — there are many different classes in Allegheny County. Check out the list of classes on Tobacco Free Allegheny's "Where to Get Help" page.
Use the web! There are lots of websites that offer assistance to quit. For example, try: PA Quit Logix.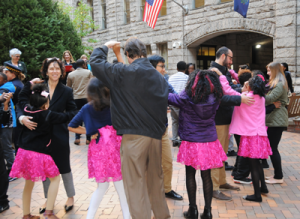 County Health Director Dr. Karen Hacker and Brittany Huffman of Tobacco Free Allegheny stopped by the set of Pittsburgh Today Live to talk about a new campaign to help people quit smoking and how they're working to prevent young people from starting. The two spoke with KDKA's Jon Burnett and Kristine Sorensen about this year's "Allegheny Quits for Life" campaign, various quit-smoking resources and other upcoming events.
[Sorry, this video is no longer available.]
Allegheny Quits for Life partners are critical to help us convey the message that a smoke-free Allegheny County is a healthier Allegheny County. The button to the right will take you to our partner materials page, offering a variety of communications materials, pre-designed memes, social media graphics and details about this year's PSA video contest to help you support the campaign.
More Resources:
In the News: