Hello!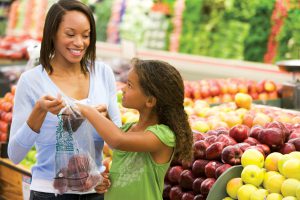 It's August, and it won't be long until school starts. Back-to-school season is the perfect time to make sure your family is up to date on its vaccinations and is practicing the healthiest eating habits.
Did you know that August is National Immunization Awareness Month? Immunizations, also known as vaccines, help prevent serious and dangerous diseases like the flu, measles, and pneumonia. Vaccinating according to the recommended immunization schedule provides children with safe and effective protection against preventable diseases. Our Immunization Clinic offers these services and many more! To find its clinic location, hours and complete list of services, please visit the clinic's web page.
Making small changes to your child's lunch or breakfast can go a long way to improving their overall health. Check out these ten tips for a healthier school day from MyPlate.
It's National Farmers Market Week, an effort to explain the importance and value that markets bring to communities! It's also a good time to remind WIC participants to pick up their Farmers' Market Nutrition Program vouchers, which are available through September 30, 2019, or while supplies last.
Do you have an event coming up? Please let us know so we can add it to the Live Well Allegheny event calendar. Contact Marie Fontelo (Marie.Fontelo@AlleghenyCounty.US) with details. And don't forget to check the partner resources page of the web site for additional resources.
Like and follow the Allegheny County Health Department (ACHD) on Facebook to stay up-to-date on all ACHD news.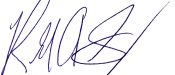 Ronald A. Sugar, Esq., MBA
Acting Director, Allegheny County Health Department
What's New in the Campaign?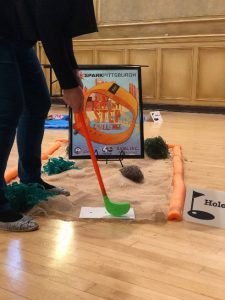 Babb Inc., a Live Well Allegheny Workplace, is helping lead the way in encouraging workplace wellness. In June, the Wellbeing Department hosted their 4th Annual LiveWell Open Golf Tournament in concurrence with the 2019 U.S. Open. Check out all the details in this month's Live Well Story!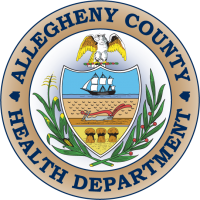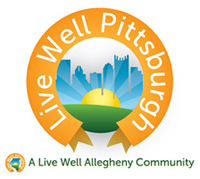 Events & Funding Opportunities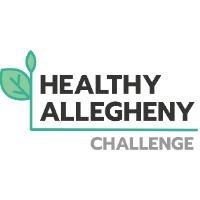 The Healthy Allegheny Challenge is looking for innovative, equitable solutions to improve the health of our community. One winner will be selected to receive a $1.5 million grant to implement the proposed public health project.
To learn more and register visit: www.healthyalleghenychallenge.org. Registration is mandatory to apply. Applications are being accepted through October 17.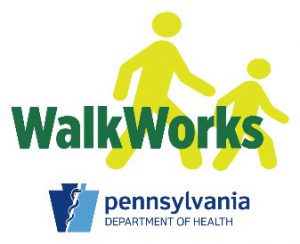 WalkWorks is has announced its third round of assistance to advance policy development. Specifically, mini-grants will be offered to a limited number of municipalities and/or similar local governing bodies to be used to develop Active Transportation Plans, Complete Streets policies and/or Vision Zero policies. These plans and policies are essential to our efforts to expand opportunities for physical activity.
More information about this funding opportunity and the application are available here: https://pawalkworks.us19.list-manage.com/track/click?u=c53741ad0ba35201f4e5e1d02&id=b2ead109db&e=d967c6543c. All applications are due August 30.

Do you view your streets as community assets? Are your streets safe and enjoyable for pedestrians and bicyclists? More and more people in PA and nationwide are looking to live in communities where there are safe and convenient options for transportation other than automobiles. The PA State Association of Boroughs is hosting a training on September 24 in Duquesne called, "Understanding Complete Streets Policies and Field Review."
For more information and registration visit: https://boroughs.org/ckfinder/userfiles/files/Classroom%20Training%20Schedule%20July(1).pdf.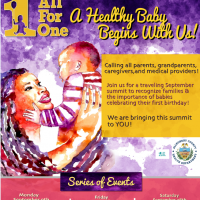 ACHD's Infant Mortality Collaborative is hosting All for One: A Healthy Baby Begins With Us! in September. This series of events is a creative approach to learn and connect with others around a common goal: healthy families!
Events are being held September 9, 20 & 28. For more information and registration information about this traveling summit please visit: https://www.eventbrite.com/e/all-for-one-traveling-summit-tickets-66574154087.

The SparkPittsburgh Company Step Challenge has returned! Babb, Inc., WellAdvised, IWS, and WTAE have partnered to bring employers of Pittsburgh and Western PA the 3rd Annual Company Step Challenge! This year's challenge runs from September 1 through October 15. Compete against others to prove you work for one of the most active companies in western PA through this interactive step challenge.
Registration: https://sparkpittsburgh.sparkpeople.com/myspark/sparkpittsburgh-challenge.asp.

On November 4-5, the Eco Districts Summit is heading to Pittsburgh celebrate its 10th Anniversary. EcoDistricts is partnering with the City and regional leaders to bring the Summit to one of the most dynamic cities in the U.S. Over 100 leading urban change makers will be speaking and inspiring us to reimagine cities from the neighborhood up. Be part of the conversation.
To learn more and register please visit: https://summit.ecodistricts.org/.
ACHD has announced the start of its community health survey. The survey period runs through October 4, 2019 and is part of the larger 2020 Community Health Assessment (CHA). A CHA, conducted every five years, compiles data to best understand health issues and factors affecting the health of Allegheny County residents. In addition to the survey, CHA 2020 will include a series of focus groups and the use of a variety of existing data sources. Additional information regarding the survey and 2020 Community Health Assessment can be found on the department's web page: www.alleghenycounty.us/cha.
This survey focuses on health equity and will be used to design a new Community Health Improvement Plan, which will outline goals and strategies to improve the health and wellbeing of all Allegheny County residents. All residents of Allegheny County over 18 years of age are strongly encouraged to participate. By taking the survey, individuals are helping ACHD identify the key needs of Allegheny County communities.
Individuals can complete the survey via this link: http://bit.ly/ACHDchs. Please help to spread the word about this survey!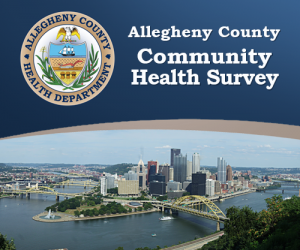 This is the latest Live Well Allegheny e-update. Please find a variety of information that will be helpful to you in your efforts and can also be shared within your own networks. As always, you can find a great deal of information on our website at: www.livewellallegheny.com including partner resources which are available here.
We now have 67 municipalities, 51 restaurants, 32 workplaces and 18 school districts united in our efforts!