Live Well Allegheny promotes the idea that residents of all of the County's 130 municipalities can be healthier together, and partake in activities that are age-friendly and vibrant, and contribute to a thriving community.
To be designated as a Live Well Allegheny Community, the city, borough or township must first indicate its intent to work along with Allegheny County to accomplish the goals of the campaign. This can be accomplished by executive action, resolution or other formal action taken by a mayor, municipal executive, or the governing body of the community.
Details on how to join our growing list of Live Well Allegheny Communities are provided on the Gain Live Well Status page.
View/Download a Model Resolution for becoming a Live Well Allegheny Community.
Current Live Well Allegheny Communities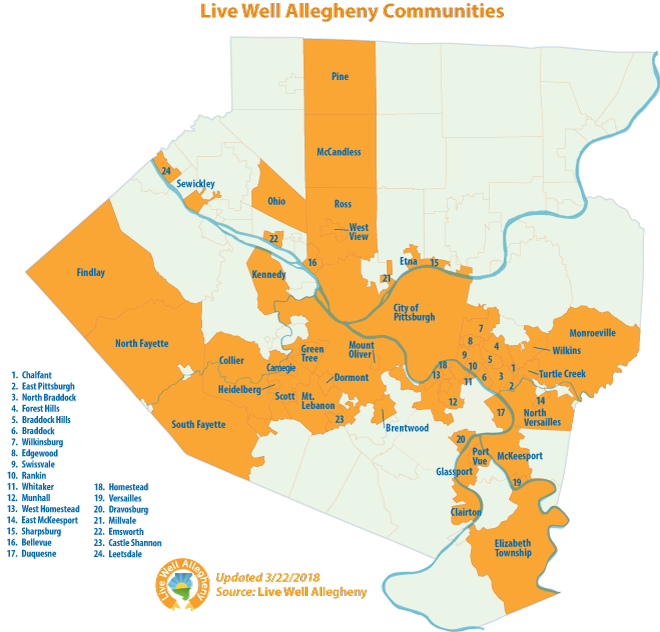 Meet The Current Live Well Allegheny Communities